On the first of June 1999 The Northern Christian Training Centre commenced classes in a church hall in Labasa. At that time there was no land, or buildings only a God given vision of great things to come.
Today NCTC is a growing training centre, led by Marion Male (founder of NCTC) from Australia, and a proud Fiji citizen, with a dedicated team of staff members.
To educate, train and equip students to their full potential; therefore, enhancing their employment and ministry opportunities. Develop Christian character with excellence and self-sufficiency.
NCTC is a training institution for all people of the South Pacific so they can be educated and equipped with skills, then return home to take root and bear much fruit, as does the *coconut tree and then bring healing to the nations. Rev 22:2.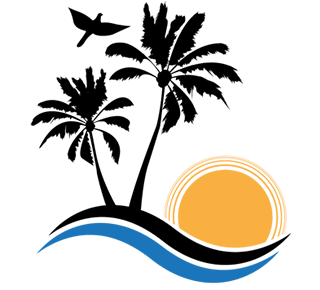 The *coconut tree is a symbol of the South Pacific and our Training Centre is in this region of the world. It is also known as a fruitful tree, and whenever the fruit falls into a stream, river or sea, it floats and travels in the flow of the water until it reaches land, where it then takes root and grows and then brings forth more fruit, and on and on the process goes.
This is our vision for the Northern Christian Training Centre, that this Centre will be a place where students may come and be fully equipped They then would go in the stream of God and take root, and in turn bring forth much fruit, and the process continues. It is exciting to note that the coconut tree flowers and bears fruit each month as with the tree of life in the book of Revelation.
Our vision is through NCTC, God will bring healing to the nations.
Rev. 22:2—"In the middle of its street, and on either side of the ri
ver, there was the tree of life, which bore twelve fruits, each tree yielding its fruit every month. The leaves of the tree were for the healing of the nations." NKJ
The bird shown on the logo is a dove—the symbol of the Holy Spirit. We believe it is the Holy Spirit who has conceived this Training Centre and is hovering over NCTC which is going to fulfill the vision.
Ps.1:3 "He shall be like a tree planted by the rivers of water, that brings forth its fruit in its season, whose leaf also shall not wither; and whatever he does shall prosper." NKJ